Butler tipped to star in Afterburn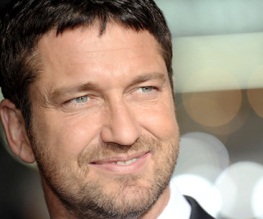 Scottish actor Gerard Butler is set to take the starring role in forthcoming movie Afterburn. This will be the 41 year old's second portrayal of a comic book character, and if the success of the epic 300 is anything to go by we should expect good things.
With Butler all but confirmed and Training Day director Antoine Fuqua said to be interested in taking the helm, it looks as if Tobey Maguire might finally be able to get the ball rolling on the project he's been keen to produce since 2008.
The film is set in a post-apocalyptic wasteland of the near future where all life in the eastern hemisphere is hideously mutated by radiation after a solar flare strikes the earth. Butler will play recovery expert 'Jake', who's mission is to recover artefacts such as the Mona Lisa from the quarantine zone. His character will battle with rival hunters, mutants and pirates in what sounds like an action movie with all the right elements for success.
After his most recent roles in action romance The Bounty Hunter and voicing the character of Stoick in How to Train Your Dragon, Afterburn will see a welcome return to the kind of full throttle action movie Butler does best. And with 'Spiderman' himself Tobey Maguire working alongside, they should have enough comic book credentials between them to pull something pretty impressive out of the bag.
About The Author