Cannes 2013 line-up unveiled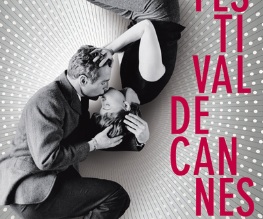 Do the Cannes Cannes Cannes! If you'll pardon us the weak Moulin Rouge! reference, we'll get to the point. The line-up for this year's Cannes Film Festival has been revealed and there's some pretty strong contenders in there. Barring The Bling Ring, obviously.
Leonardo DiCaprio starrer The Great Gatsby is opening the festival, most likely because it will bring in its A-list cast; while Zulu, which stars Forest Whitaker and Orlando Bloom, is closing. The Bling Ring is kicking off Un Certain Regard, nestled with such films as Anonymous, The Bastards, and Fruitvale.
Palm D'Or contenders include The Immigrant, Nicolas Winding Refn's gritty Thai boxing drama Only God Forgives and Steven Soderbergh's Liberace biopic Behind the Candelabra. Michael Douglas and Matt Damon star as Liberace and his lover respectively. If Cannes 2013 wasn't shaping up to be prestigious/severely cool enough, Steven Spielberg is heading up the jury this year. Squee!
Here's the Cannes 2013 list in its entirety for your delectation:
OPENER
The Great Gatsby
IN COMPETITION
Behind the Candelabra
Borgman
The Great Beauty
Grigris
Heli
The Immigrant
Inside Llewyn Davis
Jeune et jolie
Jimmy P.
La Vie d'Adele
Like Father, Like Son
Michael Kohlhaas
Nebraska
Only God Forgives
The Past
Straw Shield
A Touch of Sin
Un chateau en Italie
Venus in Fur
OUT OF COMPETITION
All is Lost
Blood Ties
UN CERTAIN REGARD
OPENER – The Bling Ring
Anonymous
The Bastards
Bends
Death March
Fruitvale
Grand Central
La Jaula de Oro
L'image manquante
L'inconnu du lac
Miele
Norte, hangganan ng kasaysayan
Omar
Sarah prefere la course
MIDNIGHT SCREENINGS
Blind Detective
Monsoon Shootout
SPECIAL SCREENINGS
Bombay Talkies
Max Rose
Muhammad Ali's Greatest Fight
Otdat konci
Stop the Pounding Heart
Week End of a Champion
CLOSER
Zulu
About The Author