Cannes lineup revealed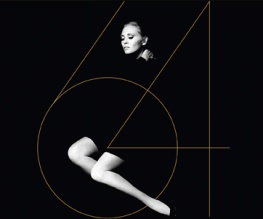 The 64th Cannes Film Festival is just around the corner, and this morning the lineup is finally being announced. Heading up the various juries are Michel Gondry (short films), Bong Joon-ho (Camera d'Or), Emir Kusturica (Un Certain Regard) and of course Robert De Niro (Palme d'Or), and Woody Allen's Midnight in Paris is to open the festival – no word yet on what'll be closing it.
The full list of films in competition for the Palme d'Or is as follows:
L'Apollonide – Souvenirs de la Maison Close (Bertrand Bonello)
Drive (Nicolas Winding Refn)
Footnote (Joseph Cedar)
Hara-Kiri: Death of a Samurai (Takashi Miike)
Hanezu No Tsuki (Naomi Kawase)
Le Havre (Aki Kaurismäki)
The Kid with the Bike (Dardenne Brothers)
Melancholia (Lars von Trier)
Michael (Markus Schleinzer)
Once Upon A Time in Anatolia (Nuri Bilge Ceylan)
Pater (Alain Cavalier)
Polisse (Maiwenn)
The Skin that I Inhabit (Pedro Almodóvar)
Sleeping Beauty (Julia Leigh)
La source des femmes (Radu Mihaileanu)
The Tree of Life (Terrence Malick)
This Must Be The Place (Paolo Sorrentino)
We Have a Pope (Nanni Moretti)
We Need To Talk About Kevin (Lynne Ramsay)
…and breathe. These are the entrants for the Un Certain Regard section:
Ariang (Kim Ki-Duk)
Bonsai (Christian Jimenez)
The Day He Arrives (Hong Sang-Soo)
Et maintenant, on va où? (Nadine Labaki)
Halt auf freier Strecke (Andreas Dresen)
Hors Satan (Bruno Dumont)
The Hunter (Bakur Bakuradze)
L'exercice de l'Etat (Pierre Schoeller)
Loverboy (Catalin Mitulescu)
Martha Marcy May Marlene (Sean Durkin)
Miss Bala (Gerardo Naranjo)
Les neiges du Kilimandjaro (Robert Guédiguian)
Oslo, August 31st (Joachim Trier)
Restless (Gus Van Sant)
Skoonheid (Oliver Hermanus)
Tatsumi (Eric Khoo)
Toomelah (Ivan Sen)
Travailler fatigue (Juliana Rojas, Marco Dutra)
Yellow Sea (Na Hong-jin)
Other screenings include:
Out of Competition
The Artist (Michel Hazanavicius)
The Beaver (Jodie Foster)
La conquête (Xavier Durringer)
Kung Fu Panda 2 (Jennifer Yuh)
Pirates of the Caribbean: On Stranger Tides (Rob Marshall)
Special screenings
Labrador (Frederikke Aspöck)
Le maître des forges de l'enfer (Rithy Panh)
Un documentaire sur Michel Petrucciani (Michael Radford)
Tous au Larzac (Christian Rouaud)
Midnight screenings
Days of Grace (Everardo Gout)
Wu Xia (Chan Peter Ho-Sun)
Well done for making it all the way to the bottom! As a reward, know this: the Honorary Palme d'Or, which has previously been presented on an ad hoc basis but will be a regular feature of the Festival from here on in, will this year be awarded to Bernardo Bertolucci (Last Tango in Paris). Well done him.
About The Author