Cannes wraps up for another year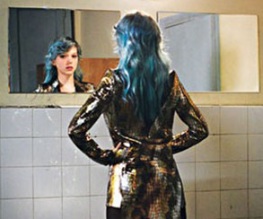 Right, that's it. All the jewels have been nicked, they've run out of foie gras and Moët and Helen Mirren got all punchy and said a bunch of racist stuff – the curtain has closed on another year at Cannes, and no, we aren't sure if Helen Mirren was there either – she's playing the Queen isn't she? AGAIN? Lazy, that.
Spielberg headed up the jury this year, joined by a veritable Harlem Globetrotters of a jury that included Nicole Kidman, Ang Lee and Christoph Waltz. Happily, in a week in which gay marriage was legalised in France, the Palme D'or was awarded to Abdellatif Kechiche's Blue Is The Warmest Colour, a lesbian love story about a woman who dyes her hair blue, and then when she dyes it blonde her partner stops fancying her – replete with graphic sex scenes and tragedy, it basically sounds like a parody of what you'd expect a French film to be.
The Coen brothers' New York folk tale Inside Llewyn Davis received the Grand Prix, or, "shameful silver" as we like to call it here, whilst Mexican director Amat Escalante won the best director award for Heli, his by-all-accounts violent as hell portrayal of Mexican cartels, involving scenes of puppy strangulation and flambéed penis – which actually sounds delicious. Berenice "So bloody lovely it made us forget who Audrey Tautou was" Bejo got best actress for her role in Asghar "A Separation" Farhadi's The Past, described as a "divorce drama" (well, it's a niche isn't it?), and Bruce Dern's performance in Alexander Payne's latest road movie Nebraska earned him a gong too – when questioned, Dern said: "It's a relief not to be playing some piece of shit who wants to blow up the Superbowl" – now now Bruce, don't alienate your hardcore fans.
All in all, a pretty great festival. Lars Von Trier didn't piss anyone off this year, we've all got another Coen Brothers film to look forward to in a few months and Steven Soderbergh signed off his filmmaking career in gaudy, ostentatious style with his well received Liberace biopic Behind the Candelabra. Also, Only God Forgives premiered, and in doing so continued Ryan Gosling's insidious yet wholly successful and understandable pursuit of world domination… and I for one welcome our new Gosling overlord, and am willing to offer up any sacrifices upon the mount of Goslingdom to appease his ravenous gait. ALL HAIL GOSLING.
About The Author