Captain America set for 6 films, says Chris Evans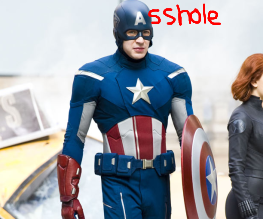 Captain America star Chris Evans has revealed that he has a 6 film contract with Marvel, meaning that we'll get at least 3 more films after Captain America: The Winter Soldier is done and dusted. Considering that Robert Downey Jr.'s contract ended with Iron Man 3, we're glad to have a stable Marvel hero we can look to for the next few years. Three cheers for the ill-dressed patriotic frozen Capsicle boy scout!
Chris Evans also revealed that the original contract was for 9 films as Captain America, a number he was understandably rather reluctant to sign up to.
"We got six, which was good because initially it was nine. I was like, 'I can't do nine'. But even six – you can do six over ten years. It is a big commitment."
"[Marvel Studios] are not going to do bad movies. I love being the character, I love being a part of the team, and it is the best. If you have to be under a six-picture contract, you can't find a better one."
He seems happy enough with his enslavement at least. Or perhaps that's what they made him say…
This news comes at a time when Marvel is having trouble locking in all the contracts for The Avengers 2. Notoriously tight-fisted when it comes to paying their mega-movie stars, Marvel is reportedly still struggling to confirm Chris Hemsworth for the next superhero mashup. Robert Downey Jr. is also in talks for The Avengers 2 and 3, but interestingly not for Iron Man 4, so its looking more and more likely that Iron Man 3 will be the last in that stand-alone franchise. That's fine by us, the more you churn out sequels, the more diluted the material becomes. It's good that the trilogy ended on a massive high!
We've got Captain America for a few more years to come. Out of all the Marvel movie franchises, which is you favourite?
About The Author