Captain America: The Winter Soldier – Hayley Atwell's back!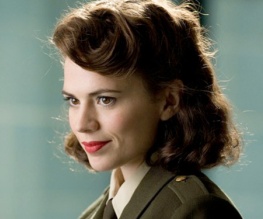 Stanley Tucci has let it slip in an interview with Collider that Captain America: The Winter Soldier will feature an appearance from Hayley Atwell in a flashback. Tucci's character, however, will not be reappearing. Atwell played Peggy Carter, Steve Rogers/Captain America's girlfriend (and possibly Marvel's best female character) in the first film, Captain America: The First Avenger, but fans assumed that she would not be in the sequel, due to the fact that it is set 70 years after the original, in modern day.
The British actress had previously said that she would not be returning, therefore the news that she will be making a return in flashback is very good news for fans.
When Tucci was questioned if he had been approached to be in Captain America:The Winter Soldier, he said: "No, they haven't, unfortunately. I'm really sad. I know that Hayley is going back to do a flashback scene, but I have not been asked."
Although Atwell will only be appearing in flashback, her character's niece Sharon Carter will take a role in the film, and is being played by Emily VanCamp. The film will be directed by Antony and Joe Russo and will star Chris Evans, Samuel L. Jackson, Scarlett Johansson and Toby Jones.
Captain America: The Winter Soldier has been set for a 2014 release date.
Are you pleased that Hayley Atwell is returning? Let us know.
About The Author