Carey Mulligan for The Great Gatsby?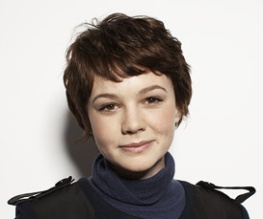 The Great Gatsby rumour mill is grinding at full throttle as star after star are named as potential leads in Baz Luhrmann's forthcoming adaptation. We reported Leo DiCaprio's possible involvement a couple of months ago, and when Rebecca Hall (The Town) read for the part of Daisy at a recent workshop with the director she briefly became the favourite to co-star as the world-weary socialite.
Now an insider has apparently named An Education and Wall Street: Money Never Sleeps star Carey Mulligan as the frontrunner for the part most memorably brought to the screen by Mia Farrow back in 1974 – and heaven knows she could do with a worthwhile part after her lazily written turn as Gordon Gekko's daughter. She's facing stiff competition from Natalie Portman, Scarlett Johansson and Keira Knightley as well as from Hall, but we think that after facing off against Knightley's chin in Pride and Prejudice as well as Never Let Me Go Mulligan is in good shape to defend the role. We're getting dangerously excited.
About The Author