Cars 2 trailer now online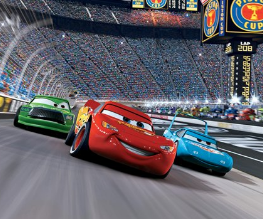 Of the Dis/Pix canon, surely we all agree that Cars is one of, if not the, weakest addition. Sure it was good fun, but it never lit the fires of the imagination in the way that Toy Story, Monsters Inc or Wall-E did, right? So the question is, with the sequel due for release later this year, will it follow in the original's footsteps, or improve on the first attempt? After seeing the new trailer, we're still not sure.
Take a look at the trailer below and then we'll have a nice chat:
It's certainly fair to say that the horizons of Cars world has been massively expanded for the sequel; the plot follows a global racing championship set over Japan, Germany, Italy, France and the UK. Our hero, Lightning McQueen, becomes embroiled in espionage when he accidently saves the life of a top British secret agent – Finn McMissile – and what follows seem so be a story of mistaken identity. With lots of cars being vaguely racist, but it's fine, because they're cars. Probably.
We're still out on this one, but we have faith that the Pixar machine doesn't tend to churn out duds. Cars 2 is out in the UK on the 22nd July, so there's still plenty of time to mull it over…
About The Author