Cassel on Board for 'Eastern Promises 2'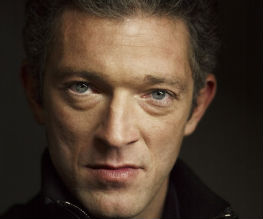 Best For Film's favourite Frenchman, Vincent Cassel will be reprising his role as the unstable Russian Mafia brat Kirill in Cronenberg's sequel to Eastern Promises. The film will also see Viggo Mortensen return as KGB mole Nikolai.
The sequel will take the gangsters out of London and back to their native Russia. The script is apparently finished and Cassel is eager to get started: 'I told them, "I'm here." I'm dying to do the sequel, and to be honest to work with Viggo Mortensen and David, it's such an incredible experience… results it's always very compelling.'
It seems that Cassel, Mortensen and Cronenberg have other projects to finish first though. Cassel has been involved with Cronenberg's A Dangerous Method, which will see Mortensen play Sigmund Freud as he founds psychoanalysis. Cronenberg also has Cosmopolis to finish – an adaptation of Don DeLillo's novel that will follow a day in the life of Manhattan multimillionaire Colin Farrell.
Cassel in particular has a busy year ahead of him with the French gangster thriller Mesrine, in which he plays the title character, being released in two parts in the United States. In addition, Cassel is set to play the control freak ballet teacher in Darren Aronofsky's much anticipated Black Swan, which is set for release later this year.
With quite a workload to occupy them over the Eastern Promises 2 team over next few months, it may be a while before we hear anymore about the project. At least by the sounds of the other films they are working on we'll have an interesting wait.
About The Author