Casting super update!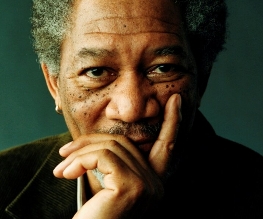 Hollywood is certainly busy today – with castings left, right and center. Rachel McAdams, star of terrible mushy romance The Time Traveler's Wife is in negotiations with producers to star in Cameron Crowe's new rom com and, if all goes to plan, she will be joining the similarly well proportioned Bradley Cooper and Emma Stone. As you can imagine, this has prompted everyone to freak out and say things like "THIS COULD BE ONE OF THE SEXIEST CASTS IN HISTORY!" – but who are we to comment. Details of the film are being kept mostly under wraps but it has been revealed that it will have a similar tone to Crowe's previous films, Jerry Maguire and Almost Famous. However, what we do know sounds pretty darn surreal: a defense contractor (Cooper) who is overseeing a weapons satellite launch from Hawaii teams up with (and, naturally, finds rather sexy) an Air Force pilot (Stone) to scuttle the launch. And, this is the best bit… apparently "mystical island forces and a talking computer" also play a part. McAdams would be up to play Cooper's ex-girlfriend.
The brilliant Morgan Freeman is in final negotiations to join an all star cast in Wally Pfister's directorial debut, Transcendence. Pfister, who was Christopher Nolan's cinematographer, has already cast Johnny Depp, Paul Bettany and Rebecca Hall. As per, plot details are being kept under wraps, but it's been described as in the vein of 2001: A Space Odyssey and Inception. We also know that Kate Mara will play a member of a terrorist group determined to stop the artificial intelligence project which Depp and Hall's characters have developed. We are very excited for Transcendence, which will be released on April 25, 2014.
But wait! There's more… Fellow star of The Dark Knight Rises, Michael Caine also found some work today! He, along with Ben Kingsley (Gandhi himself),  has joined the cast of Eliza Graves a film based on Edgar Allan Poe's 1845 short story The System of Doctor Tarr and Professor Fether. The film will be a thriller about a young doctor who becomes an apprentice in a remote mental institution. He meets a beautiful patient, with whom he falls in love under circumstances which may be much more complicated than they seem… The film will also star Underworld: Awakening star Kate Beckinsale, who we predict will play said beautiful patient.
Okay, one more piece of casting news then we'll be on our way: Alan Arkin, star of The Incredible Burt Wonderstone and Argo is confirmed to be starring in Disney's baseball drama Million Dollar Arm as a retired baseball scout. The film will be based on the true story of J. B. Bernstein (played by Jon Hamm), a sports agents who discovered baseball players Dinesh Patel and Rinku Singh through a reality show he staged in India.
Which casting news are you most, and least, excited about? Let us know below!
About The Author