Cate Blanchett to make directorial debut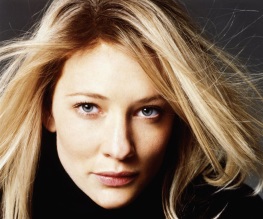 Elizabeth. Anabelle. Galadriel. Charlotte. Veronica. Katharine. Daisy. These are but a few names brought to vivid life and made forever famous by the illustrious Cate Blanchett. The Oscar winner has been a Hollywood darling for a number of years, not only for her unquestionable talent but also for her serene public demeanour. And now she's taking one more step towards solidifying her impressive reputation by taking on the role of director for the very first time.
Her project: the film adaptation of Herman Koch's novel The Dinner. Eva Maria Daniels, Olga Segura and Oren Moverman have been tied in as executive producers, with the latter taking on additional responsibility with script duty. The Dinner focuses on the story of two families, pitted against each other over the course of one dinner in a bid to protect their teenage sons. It's still early stages yet, so no cast has been pinpointed or release date set, but Cate's not resting easy. Not only has she just completed her starring role in Woody Allen's Blue Jasmine, but she's also got a host of other projects in various stages of production, assuring fans that there will be many more examples of her work on screen than off.
About The Author