Charlie Brown movie for 2015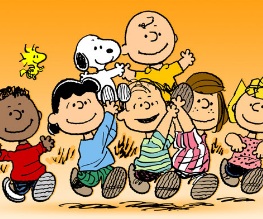 Fox have announced plans to release a Charlie Brown movie – as a 3D animation no less – in 2015. At the CinemaCon in Las Vegas, Fox said: "This will forever change the face of animation. Prepare to have your mind blown." Yeah, we doubt it.
A promotional image created by Blue Sky Studios (Fox's animation partner) was also unveiled and Steve Martino, the brains behind Ice Age: Continental Drift, will be directing. Bear in mind, Continental Drift was the fourth Ice Age film in a franchise that was already weak by the third movie; and boasted the vocal "talents" of Nicki Minaj and Drake. Fox said that they were given permission to create the Charlie Brown film by the family of its creator Charles M Schulz. WHY SCHULZES??? WHY??? Anyway it's happening – but if a single rapper or singer pops up, a lot of dolphins are going to get punched in a fit of rage. YOU HAVE BEEN WARNED.
About The Author