Charlize Theron adopts a baby boy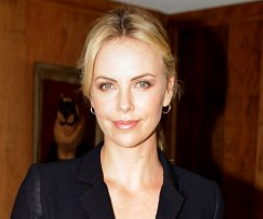 We love a good baby story here at BFF, so it's with great pleasure that we bring you news of Charlize Theron's child-based acquisition. The star of such brilliant films as The Cider House Rules, Monster and the recent Young Adult has adopted a baby boy – hurrah!
According to the statement released today the wee tyke's name is Jackson, proving that even the level-headed Theron can't help but give in to celebrity-baby-name nonsense. When will we celebrate a beautiful baby Geoff? Or Steve or Sarah or something? Anyway, anyone who knows anything about Theron's own family history (and considering our extensive Cheat Sheet, this should mean you) knows that she's seen some rough times – witnessing her own mum kill her dad in self-defence type rough times – so we wish her WHOLE HEARTED CONGRATS at her happy news. So will this mark a hiatus from doing proper good acting? We hope not. She's ace.
About The Author