Charlize Theron joins untitled vigilante thriller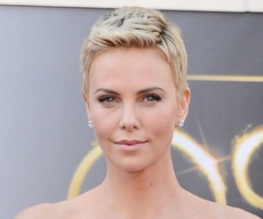 Prometheus star Charlize Theron is on board for an untitled thriller that revolves around a group of corrupt vigilantes. The project has been described as having a similar tone to both The Departed and End of Watch.
Theron is a highly talented actress when given the right part, such as in Monster; but can end up floundering if the role isn't substantial enough – for example Snow White and The Huntsman. When Kristen Stewart out-acts you, you know you're in trouble.
Dan Nowak, the pen behind the American version of The Killing, is writing the script, and Ian Bryce is producing. Nothing is known about Theron's character or who she will be appearing alongside. Bryce has been in the producing game for a while, and will be able to bring his expertise to the table. However, he has added the three Transformers films, Pain and Gain and World War Z to his CV, so it might be best not to get too excited yet. Meanwhile, Theron has signed up to star in A Million Ways to Die in the West, a comedy-western from the warped mind of Seth MacFarlane.
About The Author