Charlize Theron wants to be in Seth MacFarlane's Western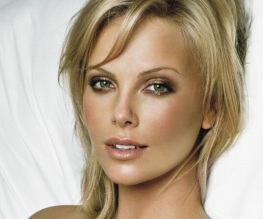 Following on from Ted, Seth MacFarlane is planning on making a western à la Blazing Saddles, currently entitled A Million Ways to Die in the West. He will be directing, co-writing and starring in the project, which has attracted the attention of Charlize Theron. She wants to play an outlaw's wife who trains MacFarlane's character in the art of shooting, following the humiliation of backing out of a gunfight, to the disgust of his girlfriend.
Little is known about the project, but the buzz on the internet is that it will be a western spoof/satire along the lines of, yes, Blazing Saddles. A few questions must be answered: Can Charlize Theron do comedy, do we have any evidence that she can? (Answer: Yes c.f. Young Adult.) And two: can Seth MacFarlane act? Neither of them seem to have the chops for either of these things. Which will make for an interesting little experiment won't it? Yee-Ha.
There is no additional news about this piece, not even which studio is involved. Keep yer eyes peeled to the horizon, and we'll feed you your beans when the time comes.
Can you answer our questions? Is Charlize Theron the most beautiful woman in the world? LET US KNOW
About The Author