Christian Bale to feature in Spike Lee's Oldboy?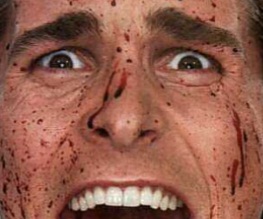 Yes, once again Hollywood film-makers have found the need to storm in and stamp the stars and stripes on to classic world cinema.
Luckily, Chan-wook Park's South Korean epic Oldboy has been left in the capable hands of Spike Lee (Inside Mann, Malcolm X). Christian Bale is considering the part of the main villain in Lee's remake, which will be adapted straight from the Park version rather than the original (and very different) Manga comic.
Bale is by no means putting all his eggs in one basket though, and has been rumoured to be considering a spot in Clint Eastwood's A Star is Born remake, alongside Beyonce; Darren Aronofsky's biblical epic Noah and Michael Mann's Gold. All this will be in the wake of The Dark Knight Rises, supposedly his last appearance as Batman. Oh, and he's signed on for Terrence Malick's next as yet untitled picture.
All in a day's work for the manic Bale.
About The Author