Christoph Waltz to star in Muppets sequel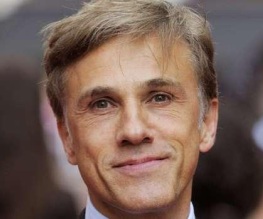 Christoph Waltz is set to star alongside Kermit, Miss Piggy and the rest of Jim Henson's fuzzball creations in the Muppets sequel. This year's outing received warm reviews, even scoring an Oscar for Best Original Song. According to director James Bobin, the sequel will see the gang "running around Europe", with Waltz playing an Interpol agent who becomes entangled in the frizzy hi-jinks.
After turns at hunting Jews and pursuing outlaws for Quentin Tarantino, Waltz's skills as an enforcer are not in any doubt. While the thought of an ultra-violent Muppet movie is more than a little appealing, we're guessing Waltz has been hired for his slightly creepy charm rather than the dark menace that lurks underneath.
Which is fine. He was the best quarter of Carnage's duelling couples, proving that he has the big-screen acting chops to go with the Euro-lure. Important when you're alongside immortals such as Gonzo and Fozzie Bear. We expect Waltz to bring the same kind of thespian weight provided by Orson Welles in the original Transformers, or David Hasselhoff in The Spongebob Squarepants Movie.
About The Author