Christopher Nolan in talks to direct Interstellar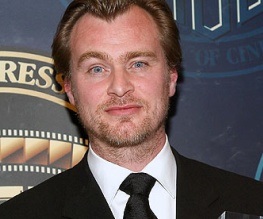 Christopher Nolan is in talks to direct and produce Interstellar, a sci-fi film written by his younger brother, Jonathan Nolan. The script had been snapped up by Steven Spielberg back in 2006, but after much negotiation, Nolan is now the latest director to be linked to the project. It will be his first project post-Dark Knight Rises, so there is a lot of expectation from Nolan to deliver a great film.
Jonathan Nolan is reportedly pleased to be working with his brother again, and said "Collaborating with my brother is such a fun thing to do because, in many ways, we have similar minds, having grown up with the same references. I'm the younger brother, so I grew up watching all the hand-me-down VHS cassette tapes of all the films that he loved."
The story explores time travel through a group of explorers who travel through a wormhole. The script is based on theories of the theoretical physicist Kip Thorne, of Caltech. Now 72, Thorne is one of the world's leading experts on the astrophysical implications of Einstein's general theory of relativity. He is also currently writing a film based on his theories.
The cast is yet to be announced for Interstellar, but don't be surprised if Joseph Gordon-Levitt, Marion Cotillard, Christian Bale or Leonardo DiCaprio make an appearance, given their track record with the director.
Who would you like to see in Interstellar? Let us know below.
About The Author