Christopher Nolan will rewrite script for Interstellar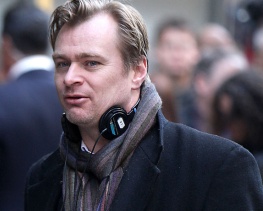 Yesterday we told you that Christopher Nolan was in talks to direct and produce his brother's screenplay for sci-fi film Interstellar. Today, we bring you the news that he will also be rewriting the script. This is not unusual as he and his brother Jonathan Nolan have collaborated before on The Prestige, The Dark Knight and The Dark Knight Rises so we know it'll be a hit.
It has also been reported that Christopher Nolan will combine original ideas that he has had with Jonathan's, to iron out the finer details of the story. Few details have been released about the storyline for Interstellar, but we have been told it will depict "a heroic interstellar voyage to the furthest borders of our scientific understanding". The film is based on a book by Kip Thorne, one of the world's leading theoretical physicists. Thorne will be helping out with the making of Interstellar as a technical consultant.
It looks like Interstellar is still a long way from filming, but in the meantime, Christopher Nolan will be spending this year working as executive producer for Transcendence, the directorial debut of his cinematographer friend Wally Pfister, while promoting the summer blockbuster Man of Steel, a Superman reboot that he worked as a producer on.
About The Author