Christopher Nolan's cinematographer lands first directing gig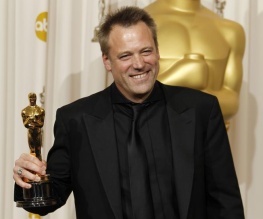 Wally Pfister, Chris Nolan's Oscar-winning pet cinematographer, is finally set to take the top spot on a film set after working his magic on no fewer than seven of the Batman director's features.
Alcon Entertainment, which had their first critical success with Christopher Nolan's Insomnia in 2002, has acquired an untitled screenplay by newcomer Jack Paglen and confirmed Pfister as director. Alcon co-founders Broderick Johnson and Andrew Kosove said that they had "been talking to Wally about making his directorial debut with Alcon for over a decade", and praised him as "one of the most talented artists with whom [they] had ever collaborated".
Beginning with 2000's Memento, Pfister has been Nolan's go-to cinematographer for his entire career – the only one of Nolan's film not to bear his name is 1998's Following, Nolan's debut feature (for which he served as director, writer, editor and cinematographer, because that's what you do when you're a young man who makes films with lead characters called The Young Man.) Pfister has three Academy Award nominations to go with his win for Inception, and also worked on the universally acclaimed Moneyball.
Although he has never taken the lead role on a feature film set, Pfister has extensive experience directing commercials and PSAs. This is going to be good, isn't it? We really think it's going to be good. Absolutely nothing has been revealed about the film's content yet, but when we hear something you'll be the first to know.
About The Author