Claudia Winkleman to weplace Jonathan Woss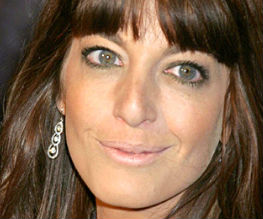 The Beeb have ended months of speculation and announced that Claudia Winkleman is to replace Jonathan Ross as the presenter of their flagship cinema show, Film 2010. The 38-year-old, who shot to national fame through her work on Stricly Come Dancing: It Takes Two, will start her new role in September.
Winkleman is said to be thrilled about her new role, stating: "I am completely over the moon about being given this enormous honour." In addition to introducing Winkleman to Film 2010, the BBC are altering the format of the show. Whereas the previous arrangement of the program saw the host speaking directly into a camera for the duration of the show, the new format will see Winkleman debating the week's news and reviews with a revolving panel of studio guests.
Winkleman's appointment has come as a bit of a shock, with most bookies backing Radio 5 Live film critic Mark Kermode to fill Ross' shoes. However, it was seen that Kermode's less-than-mainstream sensibilities would have clashed with the show's broad appeal.
Do you think Claudia has got what it takes to present Film 2010? Tell us what you think…
About The Author