Clint Eastwood condemns Treasury cuts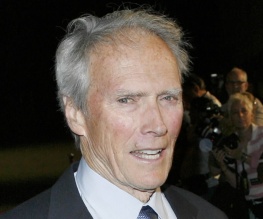 Hollywood legend Clint Eastwood has waded into the ongoing row over the proposed attack on the UK Film Council.
The actor and director, 80, sent an impassioned letter to Chancellor of the Exchequer George Osborne protesting the decision to close the quango, which supports the creation and distribution of new UK cinema. ""The prospect of losing a valuable resource such as the UKFC is of great concern to us," he wrote.
"The UKFC was instrumental in providing us the crucial, detailed information we needed to make our decision to ultimately shoot in the UK… Without such assistance during the early stages of pre-production, the likelihood of a London shoot would have been greatly diminished."
Eastwood's production company Malpaso Productions has recently finished making a new film shot partially in London. Hereafter, directed by Eastwood and starring Matt Damon, is due out early next year, but the Man With No Name warned that without the UKFC the shoot might never have happened. Given last week's thinly veiled threat from AusFilm that Australian production companies would attempt to eclipse the UK film industry in the wake of the UKFC's demise, Eastwood's claim emphasises the economic threat which Jeremy Hunt MP's cuts represent.
If you agree with Dirty Harry (who would dare disagree?) that the UKFC should be defended at all costs, Best For Film urges you to join the almost 25,000 people who have so far signed our petition to protest against this short-sighted decision.
About The Author