Colin Firth about to join the Woody band wagon?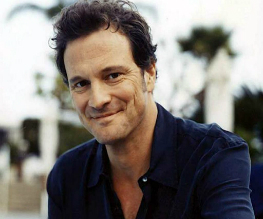 You've gotta hand it to Woody Allen. It is a pretty clever idea to make films across the world and claim that you are doing it for "artistic purposes," rather than admitting you just want someone else to pay for your summer holiday. Heck, we all would if we could, right? Up next for the Woody Allen world tour is apparently Colin Firth. Take your SPF 50, Col. Brits don't do well in direct sunlight.
True to Woody Allen form, there are no details about this latest film offering. To be honest he probably hasn't even started writing it yet. That's not such a problem for Allen though, as all he has to do it copy and paste together any of his last five films and change the character names. We do know that this film will be set in the south of France and features girl of the moment Emma Stone. Yep, another young blonde. Woody, you're starting to go a bit Hitchcock on us… At least this time we're spared watching Scarlett Johansson pouting. Colin Firth hasn't actually signed up to the project as of yet, but it just seems like a matter of time.
Since there are no plot details this is what we imagine it will be like. Colin Firth, a wealthy but socially disengaged toff travels to the south of France for a holiday. He is probably going to escape the humdrum and creatively crushing life he lives in his fancy Notting Hill pad. Whilst attending many wine tastings held by even more upper class people, Firth meets Stone, who somehow changes his life in a frivolous way. Japes ensue and Colin Firth bumbles through his lines pretending to be Woody Allen. Throw in a few art references and there you go. Another Woody Allen flick completed.
Woody has just finished making his 44th film, Blue Jasmine, which stars Cate Blanchett and once again HAS NO PLOT DETAILS! We're guessing wealthy socialite dealing with a crumbling marriage…
What's with all the secrecy, Allen? We all know how they're going to turn out!
Want to watch another Woody Allen film? Or just go on your own holiday?
http://credit-n.ru/offers-zaim/migcredit-dengi-v-dolg.html http://credit-n.ru/zaymyi.html
About The Author