Colin Firth ties the Devil's Knot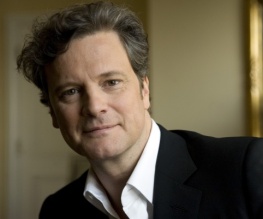 Atom Egoyan's Devil's Knot, the story of alleged triple child murderers the West Memphis Three and the furore that erupted during their 1994 trial, has snagged its second Oscar-winning cast member – Colin Firth has joined the production alongside Reese Witherspoon.
Firth will play Ronald L Lax, the private investigator who worked pro bono on behalf of the Three after he became convinced of their innocence. Lax found potentially damning DNA evidence which suggested that victim Stevie Branch's stepfather Terry Hobbs (husband of Witherspoon's character Pam) was present at the crime scene, although Hobbs has never been officially charged with involvement in the murders.
Interestingly, the new DNA (a hair tied into one of the knots used to secure the victims) was not discovered until 2007; we had previously assumed that Devil's Knot would be set at the time of the murders, but based on this new information we may be mistaken. More on that conundrum as we get it!
Devil's Knot is due to start shooting this summer. Who do you think did it?
About The Author