Contagion character posters released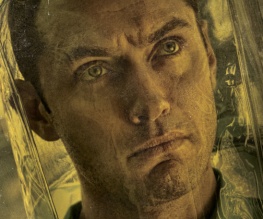 The first teaser character posters for forthcoming biological hazard thriller Contagion are here, and they're very yellow. IS THIS A CLUE? SUPER-JAUNDICE ALERT!
Oscar-winning (and busy) director Steven Soderbergh commands an ensemble cast which boasts four Oscar-winners and two nominees. Jude Law has a helmet. Click to biggify!
Well, there we have it. Contagion, in which the worldwide medical community must fight to stop a deadly airborne virus from decimating humanity, is out on October 21st. Stock up on facemasks…
About The Author