Could Idris Elba be the next Bond?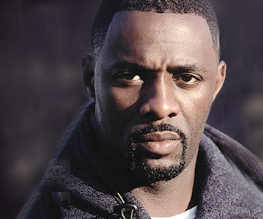 Don't get too excited – this is being placed directly in the rumour tray for now, but word is that once Daniel Craig retires his deadliest trousers the role of 007 might go to none other than Idris Elba. The actor recently sat down with NPR to discuss the whispers, and though it doesn't look like he's been offered the role yet, he'd be more than willing to serve in her majesty's service.
Elba, who made his name in the US as Stringer Bell in The Wire has become desperately hot property over the last year, signing onto Ridley Scott's Prometheus and Guillermo del Toro's Pacific Rim as well as appearing in BBC drama Luther. We know he's charming, we know he's a Brit, we know he's a great actor and we know that the USA already loves him. But considering the angry splashings from Bond fanatics at the hiring of Daniel "blonde hair blue eyes" Craig for the traditionally dark-eyed Bond, will Eon Productions be willing to take a risk on a black actor?
Elba himself expressed worries at taking on the long-time pasty killer, stating:
"I just don't want to be the black James Bond. Sean Connery wasn't the Scottish James Bond, and Daniel Craig wasn't the blue-eyed James Bond, so if I played him, I don't want to be called the black James Bond."
But thankfully it doesn't really seem to have affected his enthusiasm for the idea; upon being asked if he's be willing to take the role he responded:
"I'd not only get in the cab, but I'd take the taxi driver out of the car, hostage. The taxi, jump out while it was moving, jump onto a pedal bike that was just past the door as I got on it, and then get onto a plane — on the wing — land on top of Sony Studios, slide through the air conditioning, and land in the office. I'm never shaken or stirred."
What a man.
About The Author