Craig Gillespie flees Pride and Prejudice and Zombies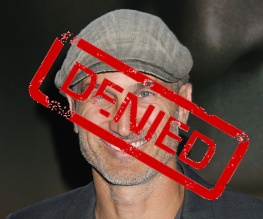 Austen/horror crossover Pride and Prejudice and Zombies is fast cementing its reputation as the second most cursed production in recent Hollywood history (what, has The Crow totally passed you by?) – director Craig Gillespie has become the latest director to abandon the project, just four months after it looked like everything was hunky dory and he was about to hire Emma Stone.
The boys at Lionsgate must be tearing their manes out with frustration – the last year or so has seen no fewer than five directors attached to the very much un-undead production. First we had The Fighter's David O. Russell, then David Slade (with a side order of Pop-Eyed Bitch as Elizabeth Bennet), then Mike 'School of Rock' White (who barely lasted two months). It sounded for a while like Christopher Smith (Triangle) would be drinking from the cursed chalice, but nothing came of that and we eventually ended up with the late Mr Gillespie. In the meantime, Mia Wasikowska and the film's producer Natalie Portman both shied away from the lead role, with Blake Lively briefly showing an interest before dropping the project like a mug of infected blood.
Just to recap, nearly two years after our first P&P&Z story the film is still without a director or a star (let alone the rest of the cast). Austen's revenge? We're starting to wonder…
Do you want to direct Pride and Prejudice and Zombies? At this stage it's probably open to anyone who can be bothered…
About The Author