Daddy Gibson calls Pope gay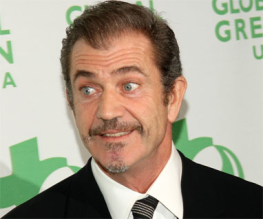 A real case of 'like father like son' has come to light within the Gibson clan. Not long since the outcry against Mel's incriminating tape recordings, Devout Catholic Hutton Gibson has sparked a similar response by calling the Pope's sexuality into question.
The homophobic rant in which Hutton brands Pope Benedict XVI gay was captured on a US radio program. When asked if the Catholic Church was addressing the issue of homosexuality, Daddy Gibson said that 'it's not willing to do so because half the people there in the Vatican are queer'. A reference to the Pope as a 'slippery character' did little to excuse his case.
This is only the latest in a string of conspiracy theories about the Catholic Church that Hutton has controversially endorsed. At 91 years of age, he proves that you are never too old to cause a stir!
I sense that Hutton may be joining his son on an extended holiday some time soon.
About The Author