Daniel Radcliffe announces new role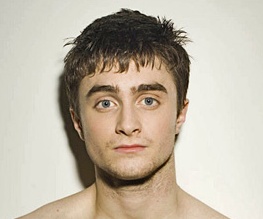 Now that he's hung up his pointy hat, wand and pained-yet-heroic expression for good, we're all wondering what Daniel Radcliffe will do next. He's finished filming the seven book/eight film epic that is Harry Potter, and hasn't wasted much time in selecting a new role. He's announced that he will be starring in a remake of the 1930s WW1 epic All Quiet On The Western Front.
A good role for the fledgling actor (well, we say fledgling, he's been on our screens for nearly a decade now)? Very much so, according to the producer-
"Daniel brings a vulnerability and innocence to Paul. When we realised how much he loved the script we were really excited because we know he can tap into the delicate balance between intensity and believability that is critical for this demanding role."
Radcliffe will be playing Paul Bäume; the young recruit who joins the German army during WWI, and is posted to the Western front where he fights not only the opposition, but the squalid conditions. Weepy, grimy and heart-tugs aplenty.
A good choice for Radcliffe? Let us know…
About The Author