Danny Boyle for Trainspotting sequel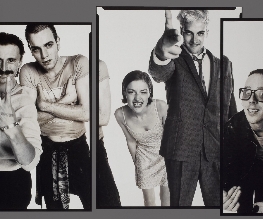 It was 1996 when Danny Boyle introduced Renton and his drug addled crew to our screens and it seems he has plans to catch up with their story is 2016. Boyle took some time out from promoting his current movie, Trance, at South by Southwest to confirm that John Hodge (the screenwriter of Trainspotting) has returned to the fold and is busily at work on the new script.
Quite a bit of hope has been pinned on the idea of reuniting the old cast, a real possibility since actors such as Jonny Lee Miller (Elementary), Robert Carlyle (Once Upon a time), Kevin McKidd (Grey's Anatomy) and Kelly Macdonald (Boardwalk Empire) will see their television shows go into hiatus come summer. Ewan McGregor may be the hardest to pin down not only due to his busy schedule but also because of past friction which saw him being passed over in favour of Leonardo DiCaprio for the lead role in The Beach.
Irvine Welsh (author of Trainspotting) originally penned a sequel to the novel named Porno and while it will indeed be "very loosely based on Porno", Boyle does not consider this to be "a great book in the way that Trainspotting, the original novel, is genuinely a masterpiece" and thus will not be looking at a straight-on adaptation.
Excited? Horrified? Feeling murderous? What's your reaction to the news of a possible Trainspotting sequel? Have your say here!
About The Author