Danny Boyle to direct 28 Months Later?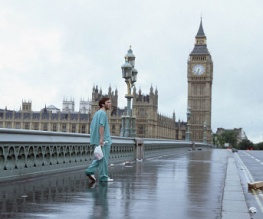 Oh, Danny boy. You've got your Oscar, you've made some of the most memorable films of the last fifteen years – why can't you just leave that bloody zombie series alone?
Yes, it seems as if Trainspotting director Danny Boyle may be returning to the blood-spattered 28… Later helm to film biohazard threequel 28 Months Later. As if there isn't enough misery in the world.
Eight years after the original film (which was, to be fair, very good) and three years on from Juan Carlos Fresnadillo's adequate sequel, Boyle has confirmed that a third film is in the works, that it may be set in Russia and that he would like to direct it. This is, of course, far from an iron-clad guarantee that he will be involved at a more exalted level than Executive Producer, but since his failure to direct 28 Weeks Later was purely due to a scheduling conflict it may be that he's genuinely back on board for this one. More on this story as it develops…
Are you drooling blood at the thought of 28 Months Later? Or do you think this slavering beast of a franchise has run its course? Tell us below!
About The Author