Dark Knight Rises plot leaked?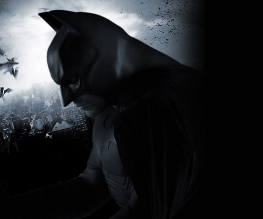 Spoilers ahoy, sports fans…
Rodent-based-superhero lovers Batman On Film have reportly gotten their hands on a synopsis for the final film in Chris Nolan's Bat-Trilogy. Although the claims haven't been verified by a reliable source as yet, we have to admit that the story they're peddling sounds pretty legit. If you want know what they reckon, read on. If not, you're stronger creatures than we are.
So, according to damn-and-blast-it rumour, The Dark Knight Rises will follow Batman's fight against the League of Shadows – remember them from Batman Begins? – headed up by Talia al Ghul, who has Bane (Tom Hardy, for those who haven't been paying attention) as her love interest protector. Joseph Gordon-Levitt will play a member of the League, while Catwoman (Anne Hathaway) will team up with Batman to fight them.
Seeing as BOF haven't actually stated where this hallowed info has come from, feel free to take this with a pinch of salt. But this outline does it sound like a goodly way to end a damn good saga…
About The Author