David Lynch Goes "Ohmmmmm"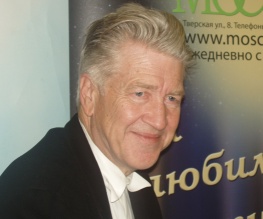 Not really what you'd expect from the undisputed King Of Surrealism – David Lynch's next project won't include a) a monstrous, spitting foetus child; b) a topsy-turvy road trip or c) Laura Dern, topless. No, instead, the great man will be making a film in India about Maharishi Mahesh Yogi, the man responsible for the introduction of Transcendental Meditation to the US and Europe.
The Maharishi's little black book was more impressive than Madonna's – he famously taught The Beatles meditation, along with Clint Eastwood and, of course, Lynch himself. Lynch, who has set up a foundation teaching meditation to children, has stated that the project won't be a "David Lynch" film. According to the Twin Peaks mastermind it'll be more of a documentary, but won't be a "talking heads kind of thing". Sad news for us devotees hoping for another Eraserhead or Mulholland Drive, but heck, we love Lynch so he can do what he damn well pleases. It'll also be interesting to see what Lynch can do in a more factual environment – applying his sleek, distinctive style to a documentary may well be a breath of fresh air for the genre.
About The Author