Deja vu at the SAG Awards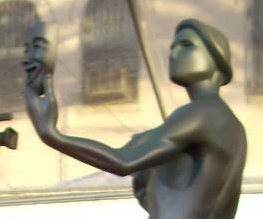 If we were betting men – and we bet you a quid we're not – we'd probably make our way down to Ladbrokes and stick a few notes on this year's Oscar winners. Last night saw the envelopes opened at the 16th Annual Screen Actors Guild, and many of the winners have probably only just shaken off the hangover from winning at last week's Golden Globes. With Tinseltown trends running strong as ever, it's likely a few of the same names will be picking up more mantelpiece bling at the Academy Awards in March.
The two top awards, for best actor and best actress, went to Jeff Bridges for Crazy Heart and Sandra Bullock in The Blind Side. Though we roll our eyes at Bullock, it's great to see Bridge's work as a hard-working, high-quality character actor finally seeing some recognition. Tarantino's crew of Basterds faired pretty well – better, in fact, than at the Golden Globes – scooping an award for best overall cast and yet more silverware for Chritoph Waltz's performance as Nazi headhunter Hans Landa. Mo'Nique's already highly-lauded performance as an abusive mother in Precious also earned her a best supporting actress award.
Other Hollywood names picking up some brass were Alec Baldwin, Drew Barrymore and Kevin Bacon. What for, you may ask? Why, exactly the same thing all of them won a Golden Globe for. Shocking.
So, some well-deserved silverware or just another example of Hollywood nepotism? Leave us your thoughts below.
About The Author