Disney and Harvey Weinstein to adapt Artemis Fowl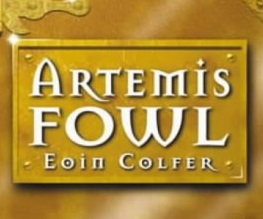 Miramax co-founder Harvey Weinstein has finally ended his five-year quarrel with Disney in order to make a film about a preteen Irish criminal mastermind who runs around with fairies. Obviously.
Weinstein, who left Miramax twelve years after selling it to Disney, has been a vocal critic of the House of Mouse ever since. But Harvey and Mickey have finally got round the table to launch what they clearly think will be the start of the next massive YA franchise – an adaptation of Eoin Colfer's bestselling book Artemis Fowl.
The Artemis Fowl series, described (by Colfer) as "Die Hard with fairies", ended with the publication of Artemis Fowl: The Last Guardian last July after running for eight books and eleven years. It follows child genius Artemis Fowl II, who discovers the existence of a supernatural society beneath the surface of the Earth and kidnaps Captain Holly Short of fairy commandos LEPRecon (Lower Elements Police Reconnaissance Unit – there are lots of jokes like that) and charges around having ridiculous adventures with his martial arts butler, who is called Butler. There's also a paranoid unicorn and quite a lot of smoking, so it's not all fun and games.
Plans for an adaptation were first announced in 2001 when Miramax bought the rights to the series, but Colfer has since publicly questioned whether a film would ever materialise. We don't have anything very concrete to go on, but our hunch is that Weinstein wouldn't have admitted that he was crawling back to Disney without being sure that a) Artemis Fowl will definitely happen and b) it'll be a massive success.
Robert De Niro and Jane Rosenthal are named as executive producers, while Michael Goldenberg (who took over from Steve Kloves for Order of the Phoenix, for which we are eternally grateful) will be penning a script based on the first two books in the series. We stopped reading the books quite quickly because girls, but if memory serves the second one involves Russians.
Did you read Artemis Fowl? Do you think The Rock will be cast as Butler? We do.
About The Author