Disney Hires Writer For The Lone Ranger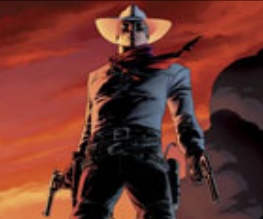 Disney's next project – a live action adaptation of The Lone Ranger – has finally got a writer attached. And who's the lucky cad? Justin Haythe, writer of Revolutionary Road.
For those not in the know, the Lone Ranger character originated in a 1930s radio show about a masked Texas Ranger, his Native American sidekick Tonto, and his horse Silver. His origins dealt with an attack from a band of outlaws that leaves him the only survivor. After Tonto, good old Tonto, nurses him back to health, the Lone Ranger seeks justice on the gang who ambushed him.
From what we can see, this project is still very much in the early stages of development. Though there were rumours that Pirates of The Caribbean director Mike Newell was on board, there's been no confirmation of the fact, and the only actor attached so far is Johnny Depp in the role of Tonto. Tonto? Depp as a side-kick? What kind of mad world is this? Still, Haythe's script for Revolutionary Road was well observed, tight and frankly pretty bloody brilliant, so it's always going to be a good thing that he's on board. As for the rest of the team? Only time will tell. Hi ho silver! Away!
Reckon this story is a good one for the Mouse House? Let us know below!
About The Author