Disney planning to shoot Pirates of the Caribbean 5 & 6 back-to-back?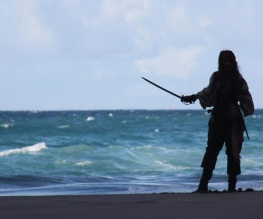 Do you remember when making movies back-to-back was becoming a bit of a fad? The Matrix did it, then Pirates of the Caribbean followed suit with neither movie proving critically successful. Clearly assuming that there is no lesson to be learned, Hitfix is reporting that Disney intends on shooting Pirates of the Caribbean 5 and 6 back-to-back once the fourth movie – subtitled On Stranger Tides – is released next May.
"Disney has begun quietly telling cast and crew to set aside a major block of time in the very near future so they can shoot "Pirates 5″ and "Pirates 6." And, yes, once again, they will be shooting them back-to-back as one giant film, and then they'll release them as two films."
Clearly expecting fans to have forgiven the franchise for the patience-testing Pirates of the Caribbean: At Worlds End, and satisfied that trimming the fat is enough to sate audiences need for narrative clarity, Disney are not even waiting to see how On Stranger Tides is received before laying the ground-work for the next two instalments.
While it is too early to speculate who might direct this upcoming double-bill, it would be a shame if Rob Marshall tied himself to the Caribbean for the foreseeable future.
About The Author