Django Unchained Argentine poster surfaces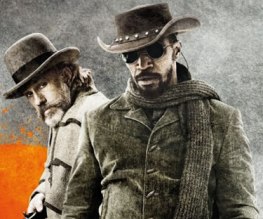 Yesterday we scored a brand new international trailer for Quentin Tarantino's forthcoming cowboy 'Southern' Django Unchained, and today it's been followed with a gorgeous new poster from sunny Argentina. Gone are the handdrawn manacles and confidently smug 'The New Film by Quentin Tarantino' tagline of the US/UK Django Unchained posters – the Sudamericanos clearly favour bold colours, snappy straplines and plenty of guns.
Take a look (click to enlarge, as ever):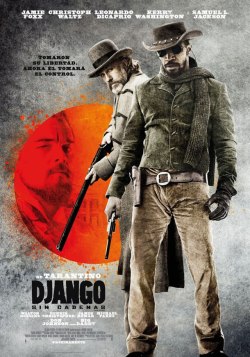 Well, we're sold. The blood orange spotlight does more than focus in on Leonardo DiCaprio's Calvin Candy, recalling everything from the Japanese flag ("Very cruel race" – Bridget Jones' mum) to the iconic Bond muzzle shot with a hefty dose of blazing Western sun thrown in. And the strapline – "They took his freedom. Now he will take control" – is nicely structured, if a bit more try-hard than we're used to in the English-speaking and largely Tarantino-worshipping world. Django Unchained may represent a new direction for Quentin Tarantino, but he's certainly happy to trade on his past successes as surety for his directorial skill.
Django Unchained will hit UK cinemas on January 18th (American viewers will get to see it on Christmas Day, the lucky buggers), although all Tarantino's Argentine fans know is that Django Unchained will be heading south of Texas 'próximamente'. Poor them.
Do you like the new poster for Django Unchained? Let us know below!
About The Author