Dodgeball sequel is coming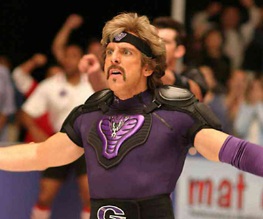 A sequel to Dodgeball: A True Underdog Story is in the works at 20th Century Fox, and a writer has been hired to take on the script. Clay Tarver will be penning the sequel to the 2004 comedy which starred Ben Stiller and Vince Vaughn, while the writer of the first film Rawson Marshall Thurber has not been attached to project. Stiller will be producing with his Red Hour Films colleague Stuart Cornfeld.
Dodgeball 2 will follow Vaughn's character Peter as he is forced to team up with Stiller's character Goodman to take on a larger threat. If we're honest, as funny as Dodgeball was there's absolutely no point to this sequel. Chucking heavy balls at people's faces can only be funny for so long, but it would seem that Stiller doesn't agree. Furthermore, leaving such a long gap between the first film and the second could also have an effect on how good/bad the final film will be – just look at The Legend of Zorro.
About The Author