Downton Abbey's heartthrob in new Liam Neeson thriller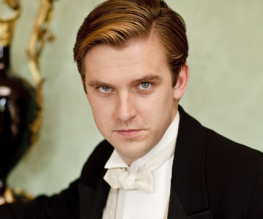 Downton Abbey heartthrob Dan Stevens is planning a peculiar career move by starring in a new action thriller alongside Liam Neeson, entitled A Walk Among The Tombstones. The film will be a first for Marley & Me screenplay writer Scott Frank, who'll be taking a turn in the director's chair. As for Dan Stevens, it looks as if the ambitious actor has made his career move at the right time, with fans and critics claiming Downton Abbey is slowly waning.
A Walk Among The Tombstones is based on the novel by Lawrence Block which Scott Frank will both write and adapt. Neeson is set to play Matt Scudder, ex-New York cop hired to track down a drug dealer's kidnapped wife. So terrifically un-Downton Abbey. But A Walk Among The Tombstones's story, naturally, goes much deeper than that – a lot of buried secrets to uncover. No news yet regarding Stevens' character; could life be throwing us a curve ball and casting the young Sir as a bad guy? How will Downton fans cope?
Stevens already has a reputation for picking up roles away from his aristocratic character in Downton Abbey. He's recently been cast in the upcoming biopic about Wikileaks founder Julian Assange The Fifth Estate, with Benedict Cumberbatch as the lead. Stevens has also made a Broadway appearance opposite Jessica Chastain in The Heiress, which saw him play a "handsome suitor", once again returning to his Downton roots.
Downton Abbey's 4th series has already started filming, and A Walk Among The Tombstones' pre-production began this month. Could this mean Stevens won't be playing a large role in the upcoming thriller? Watch this space.
Excited to see more of Dan Stevens? Think he's got what it takes to outshine Liam Neeson?! Let us know!
About The Author