DreamWorks saturation close to infinity percent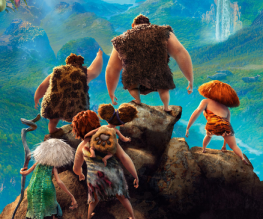 DreamWorks really are pumping them out at the moment. Not content with shoving the unfortunate Rise of the Guardians down our collective bile ducts, the three DreamWorks projects planned for 2013 have all been given a bit of a shakedown, and we've taken precious time out of our day to make sarcastic comments about all of them. To be honest, they are almost self-satirical, so even that pleasure has been taken away from us.
Considering the output of Pixar has been a bit shakey lately, hopefully one of these will be comparable to Up, Wall-E or Toy Story 3, but it's not bloody likely now, is it? Let's take a look at DreamWorks' best offerings;
The Croods
It doesn't look like DreamWorks will be pushing the envelope with The Croods. There's no new infomation since the last time we reported on it, but DreamWorks have been keen to start the hype-machine rolling. It's all about family, pretty colours and polymorphic characters running around being all acrobatic. Best/worst of all, it stars Nicolas Cage. Emma Stone, Ryan Reynolds and Catherine Keener are all there too. Joy. Expect a "journey of a lifetime" in March 2013.
Turbo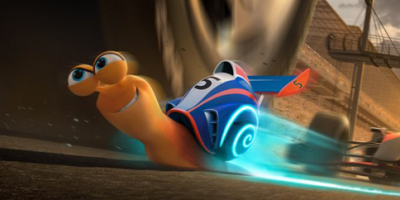 It's Cars. With a snail. And Ryan Reynolds is that snail. Also, Snoop Dogg and Samuel L. Jackson are on the cast list. Christ… There's no chance in hell this is going to be any good, but hey, try your best DreamWorks. Turbo hits US cinemas in July 2013.
Mr. Peabody & Sherman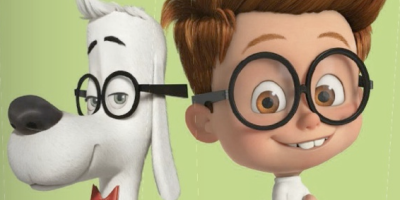 Heeey, it's based off that show that no one in England has ever heard of! The story is about the world's smartest dog and his boy. Sort of like that C.S. Lewis book The Horse and his Boy, except hopefully less racist. There's time travel galore as Mr. Peabody and Sherman jump from period to period, righting wrongs where they find them and just trying to leap home. Or was that Quantum Leap? Regardless, we're actually quite excited for this one, mainly because it's the only DreamWorks film in 2013 NOT to star Ryan Reynolds, and because Bill & Ted's Excellent Adventure is one of our favourite films, and this sort of sounds like that. A bit. Keep your nose to the ground for Mr. Peabody and Sherman in November 2013.
DreamWorks galore! Hopefully they'll be better than Rise of the Guardians. Which one sounds like the best to you?
About The Author