Edgar Wright to Team Up with Johnny Depp on The Night Stalker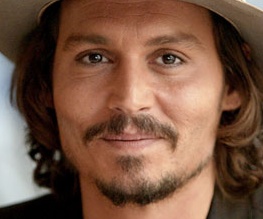 Shaun of the Dead and Scott Pilgrim... director Edgar Wright has been announced as the likely helmsman for Johnny Depp's planned update of '70s sci-fi cop show Kolchak: The Night Stalker. The show followed the adventures of Chicago journalist Carl Kolchak who specialised in solving cases which the police would either deny knowledge of or ignore based on their supernatural or other-worldly elements.
An obvious precursor to the X-Files, the series did make a brief return to telly a few years back but was cancelled due to low ratings. Depp was a huge fan of the original show and believes the Hot Fuzz director has the Wright stuff (I'm so, so sorry) to make the project work.
Those who like the sound of the The Night Stalker (i.e. hipsters) may have to wait a while for it to reach the screen, however, as both men have a few other projects in the pipeline. Depp has a remake of the The Thin Man and a documentary about Keith Richards to get through, while Wright is committed to Marvel project Ant-Man.
Once again, I'm so, so sorry.
About The Author