Elysium is finished and Neill Blomkamp is working on Chappie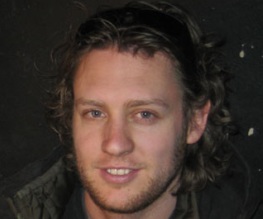 With only one feature film to his name so far (2009's District 9), Neill Blomkamp is already creating the sort of buzz around his new projects previously reserved for the likes of Christopher Nolan. We've hardly heard a peep about his upcoming summer release Elysium, yet the news just in today is that the South African director is already working on his third project, a sci-fi comedy to be called Chappie. The film is based on an original idea and the script was penned by Blomkamp and his wife Tatchell. And that's about all we can say.
The smoke of secrecy surrounding this man and his works is such that we are beginning to suspect that he is in cahoots with some very large Mr or Mrs Big. This person no doubt wields preventative powers so vast that even speculating about the existence of this phantom on Best for Film is likely to have very serious consequences. By the time you read this, the article will probably have already been censored. Biggie be damned! Fear not film fanatics, let it be known that there were some of us who would not be silenced! When the annals of internet cinema criticism are written, let future generations know that not all were cowered in all by the shadow of Blomkamp's shady ally's hand.
Or the man could just have very good publicity people. Either way, we know nothing. Sorry. Here's the Elysium trailer anyway.
Are you excited by Elysium? We are, but we're scared too. Drop us a comment.
About The Author