Emile Hirsch cast as John Belushi in untitled biopic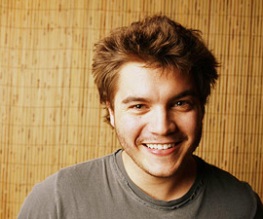 Hot on the heels of Tom Hardy stepping into Elton John's glasses for Rocketman, the liqueur-named Emile Hirsch has been cast as Blues Brothers star John Belushi in an untitled Steve Conrad-directed project. It is reported that Conrad has written the script based on a biography released in 2005 that was co-written by Belushi's widow, Judy. Dan Aykroyd, one of Belushi's best mates and his Blues Brothers co-star, is executive producing the film, however there is no word on who will be portraying him on screen. Shooting on the biopic is set to kick off in New York next spring.
Eagle-eyed film fans may recognise 28-year-old Hirsch from great films such as Milk and Killer Joe; and the god-awful, retina-melting Speed Racer. He's a random choice, although he does bear some sort of resemblance to the late actor. Jury's out on whether he beats Michael Chiklis on the looks front, though – the Fantastic Four star played Belushi in 1989's Wired.
Finding fame as one of the original cast members of Saturday Night Live, Belushi was also known for starring in John Landis' Animal House. In 1982 he died from a drug overdose aged just 33, becoming a warning of the dangers of living in excess. Let's hope Emile doesn't go too method on this one.
What do you think of Hirsch's casting? Let us know below!
About The Author