Emma Watson Worth Her Weight In Gold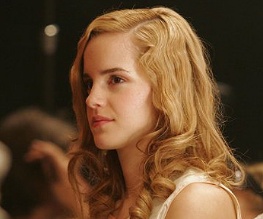 …well, dollars at least. It has been announced today that the 19-year-old Harry Potter starlett has this year earned $19 million, making her the highest paid actress of 2009. She beat out the likes of Cameron Diaz and Angelina Jolie, as well as being the youngest person on Variety's best paid list at number 14.
The closest contenders to Miss Watson's crown were Sarah Jessica Parker (of Sex And The City) and Katherine Heigel (Grey's Anatomy, Knocked Up), both earning around $15 million. Poor them, eh? But the big wizard himself, Daniel Radcliffe, blew everyone else out of the water appearing as this year's highest paid actor with a stonking $26 million. He was placed sixth on the list, with the top five spots all being filled by directors.
The number one position was taken up by Michael Bay of Transformers fame, with Spielberg and James Cameron following behind. However, Cameron probably won't feel too bad about missing out on 2009's top spot, seeing as Avatar is still reigning supreme in the box office charts. At this rate, 2010 will be known as 'The Year Of Cameron', we'll all have to dress up like him on a national holiday and no-one will need a mere Variety list in the face of his immortality. We'll have to wait and see, eh?
About The Author