Eric Bana to Beware the Night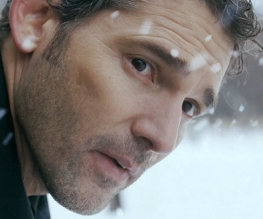 Eric Bana's been keeping a low profile recently with a host of supporting roles. He did the bad guy thing as Nero in Star Trek, took on fatherly duties in Hanna and got all high and mighty in The Other Boleyn Girl. His time in the sidelines seems at an end however with his recent casting in Sinister director Scott Derrickson's Beware the Night.
Billed as a supernatural thriller, Beware the Night pairs a New York City cop with a "renegade priest" as they investigate a crime that the holy man swears is demon-related. With Screen Gems and Jerry Bruckheimer Films in the production seat, the project has also attracted the likes of Édgar Ramírez (who you'll barely remember from Wrath of the Titans and Zero Dark Thirty) and Olivia Munn (who's you probably won't know at all unless you saw Magic Mike).
The film will be using the Bronx as its backdrop when it start production on May 20th in the Bronx so we might get a gander at it come next year.
Do you think Derrickson can bring a bit of fear to the gritty style this film is promising? Or is it going to be cheese all the way? Let us know!
About The Author