Eric Sykes passes away aged 89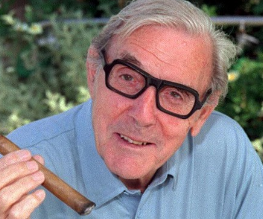 Great comedian and writer, Eric Sykes, passed away today aged 89 after a short illness. With a career spanning across seven decades working until only a few years ago, he will be a greatly missed figure in the world of British comedy, film and TV.
Sykes began his career as a writer, working on shows for comedians Frankie Howerd and Tony Hancock before making on screen appearances himself in Orders are Orders. He had a natural flair for comedy acting and landed role after role seeing him work alongside other comedy greats like Tommy Cooper in his acclaimed silent sitcom The Plank.
In 1989 it looked as though the roles were beginning to dry up, but being a diverse actor, Sykes was able to sustain his career well into the 21st Century, despite struggling with deafness, with roles in films Harry Potter and the Goblet of Fire and supernatural blockbuster The Others with Nicole Kidman.
He was truly a comedy giant who shaped the face of British comedy.
RIP Eric Sykes
1923 – 2012
http://credit-n.ru/avtokredit.html http://credit-n.ru/business-kredit.html
About The Author