Escape from New York gets a remake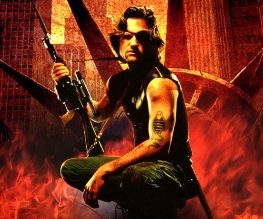 Brace yourselves: Kurt Russell's Escape from New York is set to join the ranks of the remake at the hand of Die Hard and Lethal Weapon producer Joel Silver.
His company, Silver Pictures, has signed up with StudioCanal in an effort to develop a trilogy of movies based upon the premise of the 1981's sci-fi adventure. The idea is to begin much like the Rise of the Planet of the Apes, with an origin story that will establish a background and set-up events for the next two installments.
Previously it was New Line Cinema that were reported to be taking on this remake project, with actors like Jeremy Renner, Gerard Butler and Josh Brolin being shortlisted for the role of Snake. However, even by 2011, they were still in the midst of a long-drawn out development period which forced them into dropping the idea.
Directed and co-written by John Carpenter, Escape from New York sees Kurt Russell in 1997 as Snake Plissken, a disgraced war hero-turned-criminal. Redemption comes when he is set the task of rescuing the President of the United States, who has crashed into the island of Manhattan (now a giant maximum security prison) and been taken hostage by the inmates residing there.
Is this another travesty just waiting to happen? Or do you think this is a movie that deserves another shot at greatness? Who do you think deserves to play Snake?
About The Author