Evil Dead gets brand spanking new poster…with words!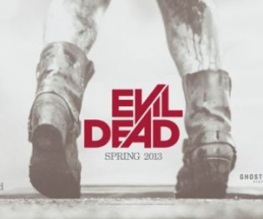 Evil Dead, the upcoming remake of classic horror The Evil Dead, has today released an exciting new poster. Helmed by Uruguayan director Fede Álvarez and written by Diablo Cody and The Evil Dead supremo Sam Raimi, this new venture looks set to impress, if not solely with the sheer quantity of gore. A few weeks back the seriously blood-spattered redband trailer was released (WARNING: not for the faint of heart or those who have recently eaten a breakfast burrito), and – despite bearing an uncanny resemblance to Joss Whedon's The Cabin in the Woods (but without the jokes) – we were pretty jazzed about it.
So check out the new Evil Dead poster for yourselves and tell us your mind thoughts on it. Click to go big.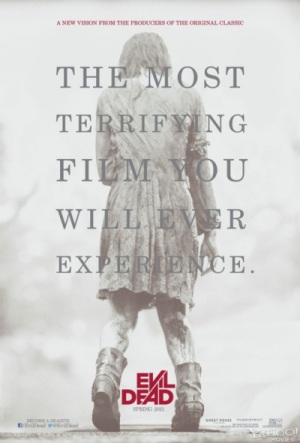 It's probably not going to win 'Poster of the Year' at the National Poster Awards 2012 or anything, but we like it. Something about the boldness of that claim – "The most terrifying film you will ever experience" (just in case you've missed that giant fuck off picture right there) – tells us that this reimagining will retain some of the delightfully rambunctious, tongue-in-cheek approach of The Evil Dead, Evil Dead II and Army of Darkness.
And, seeing as it has the blessing of Evil Dead vets Bruce Campbell and Sam Raimi, we're pretty certain it'll be a good'un.
Evil Dead is crashing onto UK cinema screens on the 19th April 2013. Are you bloody excited?
About The Author