Evil Dead gets new green band trailer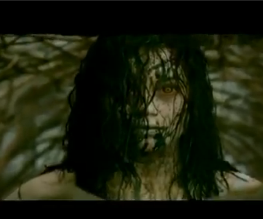 What better way to start a Monday than with the newly released green-band trailer for the Evil Dead remake? Milder yet still irrefutably gory, the new trailer encompasses everything you hoped to expect, from ravaging trees to fiery explosions to that one idiot who opens the Book of the Dead when told not to. From what we've gathered so far, Evil Dead hopes to offer 'a new vision' whilst remaining reasonably faithful to the 1981 original, going in the same direction plot-wise but with a modern twist. Oooo!
The new trailer isn't so different from the first trailer for Evil Dead, but you're in for a less gruesome experience with less nasty tongue action. In other words, it leaves out all the good bits.
Check out the new trailer below!
Starring five new actors, Evil Dead will follow a young girl, her brother and three friends who head to a cabin in the woods and inadvertently unleash evil demons after reading a passage from the Book of the Dead (do the words leave this book alone scraped in blood mean nothing to ANYONE?). Star and hearthrob of the 1981 The Evil Dead, Bruce Campbell, returns to produce to the film, as well as writer Sam Raimi. Everyone has insisted the remake is worth making, so we're certainly expecting good things with the originals on board, as well as some fresh new blood. Mwahahaha.
Are you looking forward to Evil Dead? Let us know below!
About The Author